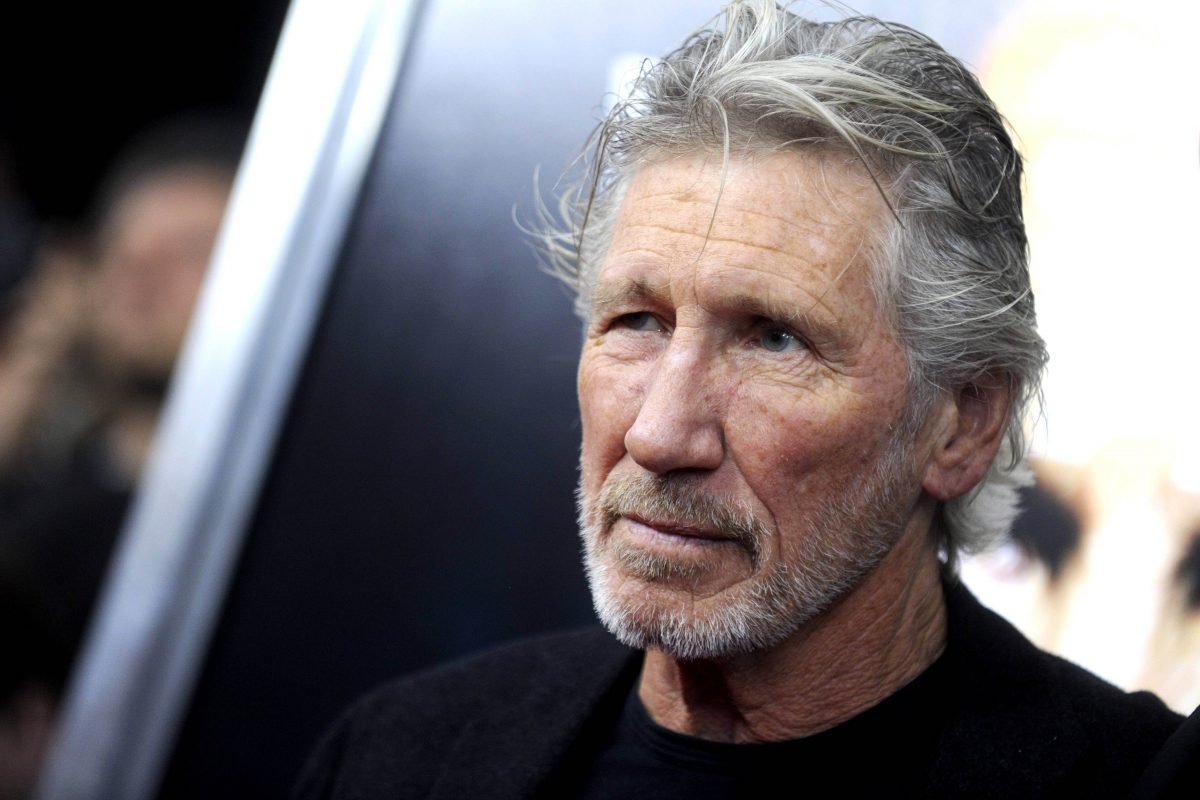 The anti-Trump propaganda keeps coming like a freight train.
Stand-up comedians have always been notorious for bringing politics into their routines, and it's usually met with mixed reception.
Musicians are rarely hyper-political in their performances, but one British legend's show contains an anti-Trump segment and was met with resounding boos in Louisiana.
In 1965, Roger Waters co-founded the band Pink Floyd.
Earlier this year, Waters released his first rock album in 25 years and is now currently touring the United States.
Waters has politicized his show and it contains a song called "Pigs," in which he completely bashes President Trump with graphic, childish images.
The British rocker has shocked his Trump supporter fans with this particular segment of his show, but the good people of New Orleans weren't having it.
Breitbart reports:
Pink Floyd fans booed Roger Waters at a concert in New Orleans over the weekend after the rocker displayed several profane images meant to degrade President Donald Trump on the giant screens behind him.

While Waters performed "Pigs (Three Different Ones)," several images were displayed for fans to see, according to the New Orleans Advocate.

Concertgoers were shown images of Trump as a baby, another of the president being held by Russian President Vladimir Putin, one of Trump wearing a KKK hood, and another image of a naked Trump with a small penis.

The images ended with the words 'Trump is a pig' on the screens, as a giant pig floated over the audience.

Fans booed the politically-charged performance, while several others may have walked out on the show, the Advocate reported.

The former Pink Floyd bassist's Houston, Texas, show saw a similar reaction from fans, with some blasting the performance's overtly political tone, according to WBRZ.

The U.K.-born bassist has long been a vocal opponent of President Trump.

A week before Americans went to the polls in November, Waters compared then-candidate Trump's political rise to that of Adolf Hitler in the 1930s.

"It was insidious in Germany in the 30s when National Socialism came. And National Trumpism feels a bit less insidious, but it's just as dangerous," Waters said during an interview on WTF With Marc Maron.

The rocker has also regularly attacked Trump during his concert performances.

Last October, Waters slammed Trump during a politically-charged performance at the Desert Trip music festival in Indio, California.

While Waters sang lyrics from Pink Floyd's 1977 hit 'Pigs (Three Different Ones)' images of Trump in a KKK hood, holding a Nazi salute, and holding a giant sex toy like a rifle flashed across the screen.
Those images are a grossly hyperbolic insinuation about Trump and his character.
And it's even crazier when you consider it's coming from a British ma, because he doesn't have a segment of his show dedicated towards Brexit.
It's ludicrous.
I got the sense Roger Waters doesn't care for Trump at #DesertTrippic.twitter.com/XJCrsm4ZFY

— Joe Lynch (@branniganlynch) October 10, 2016
 You can watch the video of "Pigs" here.
I added a video to a @YouTube playlist https://t.co/sXpyq1JRxr Roger Waters Kansas City 2017 Us and Them Tour "Pigs"

— THOMAS FOWLER (@THOMAS4691) July 12, 2017
Waters doesn't seem to care if he loses fans in pursuit of his political liberal agenda, but he's in the twilight of his career, so it doesn't matter much anyway.