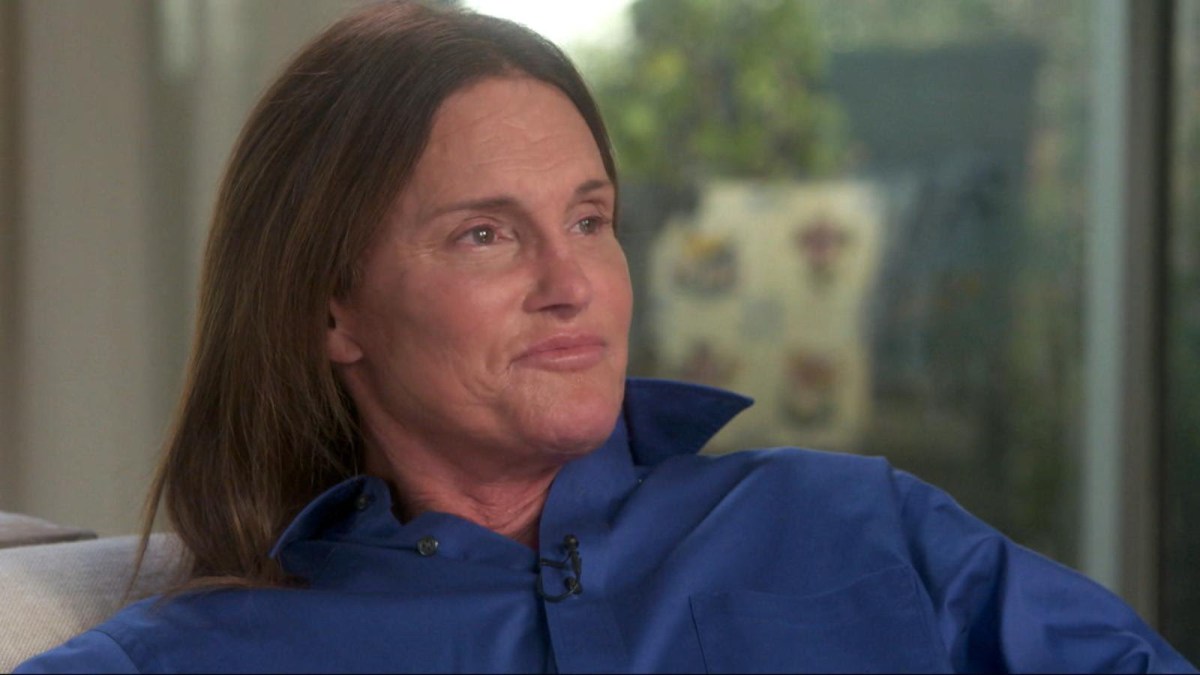 The number of celebrities who support President Trump is few and far between.
Superstar rapper Kanye West made news recently for confessing his admiration for Trump, noting that many celebrities are secretly supportive of him but fear being blacklisted from the industry.
But one celebrity who was a known Trump supporter recently made an insane admission.
Bruce Jenner was a superstar Olympian in the 1970s.
Fast forward to 40 years later, Bruce became "Caitlyn" after a complete gender transition.
The liberal media celebrated "Caitlyn" and ESPN awarded her with the Arthur Ashe Courage Award in 2015. Her acceptance speech at the ESPY's was met with a standing ovation and the overall chatter was "how brave" she was.
But then those same liberals found out that Jenner was a Republican and Trump supporter and she was shunned entirely.
It was almost hilarious that this was once the hero they celebrated so proudly.
But it seems Jenner regrets being thrusted from the spotlight and now shockingly admits that Donald Trump is the "worst president we have ever had" on LGBT issues.
Breitbart reports:
"Caitlyn Jenner lashed out at President Trump in a recent interview, claiming that the president "has been, for all LGBT issues, the worst president we have ever had."

The former Olympian and reality television star was an outspoken supporter of Trump in 2016. However, in a profile published with Broadly on Tuesday, Jenner claimed that she might not support the president in 2020.

"I want him to know politically I am disappointed, obviously," Jenner said of Trump's policies regarding LGBT issues. "I don't want our community to go backwards. Just leave us alone, that's all we want. Then maybe later down the line we can get somebody a little better."

While Jenner may have serious reservations about supporting Trump in the future, that doesn't mean she's ready to cut ties with everyone in the GOP.

Jenner has met with several members of Trump's Cabinet, including Education Secretary Betsy DeVos and U.N. Ambassador Nikki Haley. For now, it looks like those ties will remain.

"I think it's good that I'm on the Republican side because the Republicans know that, and I have an immediate in with them to change their minds," Jenner explained.

"The Republicans need the most work when it comes to our issues, I get that," she added.

"I would rather work from the inside. I'm not the type of person who is going to stand on a street corner with a sign and jump up and down. No, I'm going to go have dinner with these people."
How exactly has Trump affected the LGBT community?
The only time he's brought up the issue is when it came exclusively to transgenders in the military.
And the reason why he made that a point of contention is because gender transition would be covered medically, meaning the American taxpayer pays for it.
If you want a gender transition, you should pay for it out of your own pocket and not rely on the hardworking blue collar American to pay for how you think you should look.
But Jenner's comments might just be a ploy to get back in good favor, so who really cares.